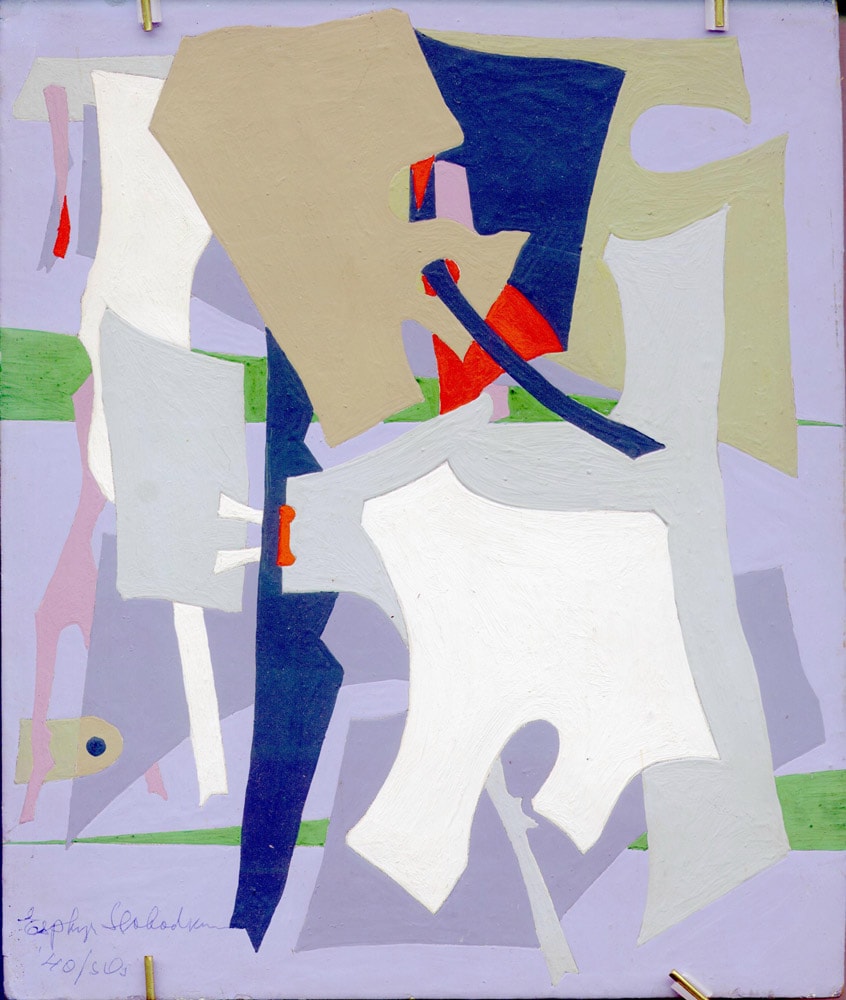 Over the course of her 70-year career, Esphyr Slobodkina was a pioneer of early American abstraction and a significant participant in the avant-garde activities and exhibitions of the 1930s & 40s, which helped achieve recognition for abstract art in the United States.
An early forerunner of hard-edged abstraction, Slobodkina's work was championed by art critic Clement Greenberg and was the subject of a one-person exhibition at America's first modern art museum, A.E. Gallatin's Museum of Living Art Her work was also shown at Peggy Guggenheim's gallery, Art of This Century, in 1943 and at the Whitney Museum of American Art in 1950.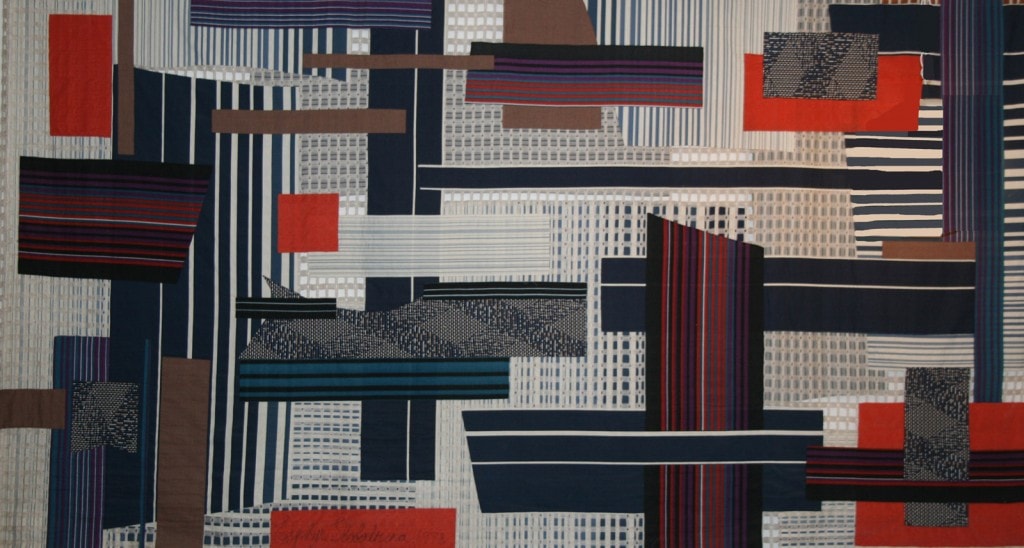 In 1945, Slobodkina was one of three women included in the important exhibition at the Philadelphia Museum of Art, "Eight by Eight: Abstract Painting Since 1940."
Displaced by the Russian Revolution, Slobodkina immigrated to the United States in 1928 and immersed herself in the New York art world, co-founding the legendary American Abstract Artists (AAA) 1936.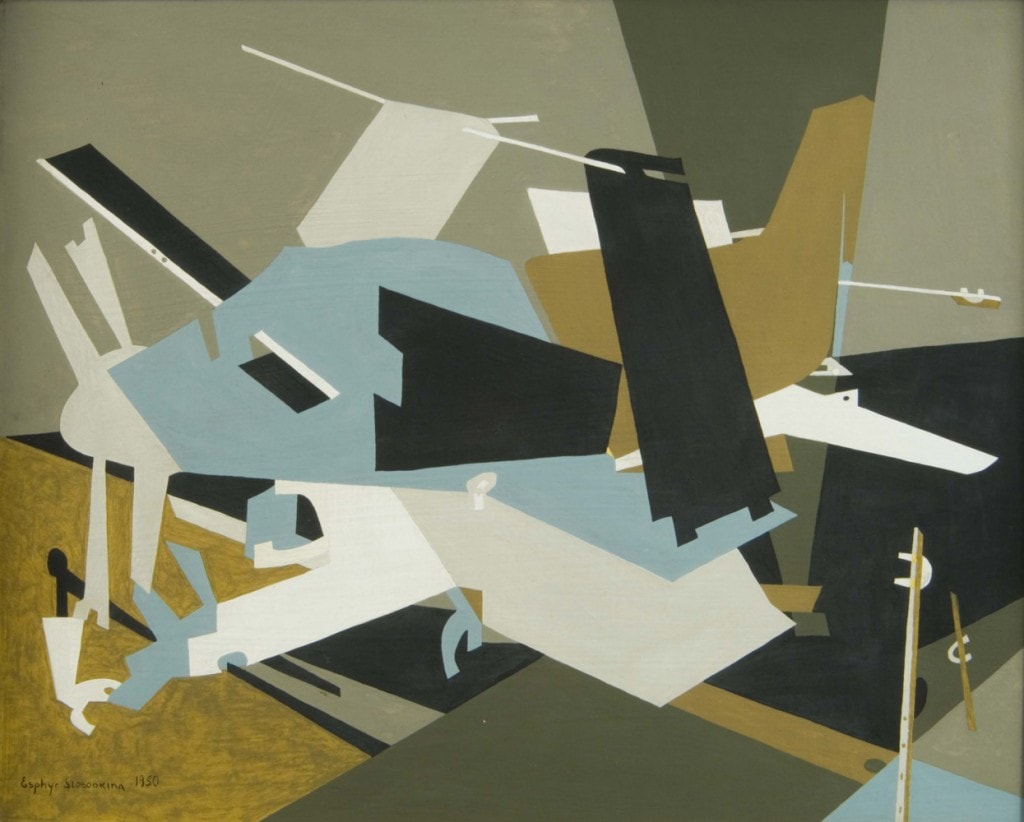 By 1936, Slobodkina had fully embraced abstraction as a means of artistic expression, her early style incorporating textural shapes that echoed fabric cutouts and reflected her lifelong interest in collage and textiles (01- Composition In Violet). As her oeuvre evolved, Slobodkina's abstractions employed industrial motifs, signaling her other passion – architecture and mechanics. (02- picture of Turboprop Skyshark)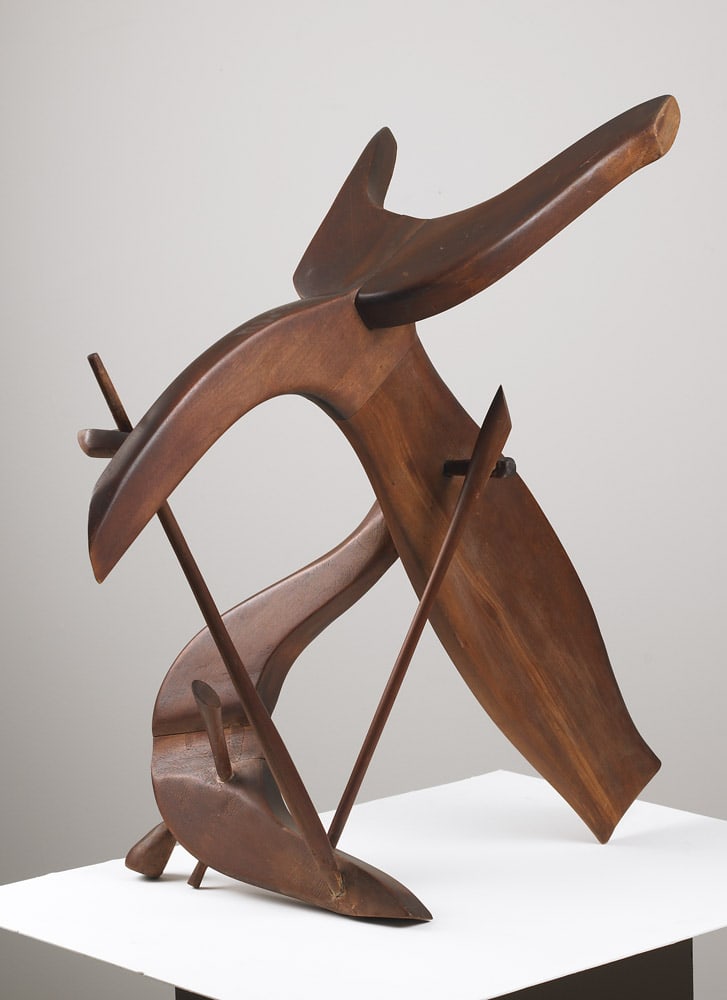 Slobodkina worked with a variety of media – collage, textiles, found objects – and created a stunning series of Surrealist-inspired assemblages made of wood, wire, and scrap elements in 1935 (03- Tabletop Gazelle picture) Another piece – (04- In A Classical Tradition) succinctly synthesizes Slobodkina's love of abstraction, the decorative arts, and weaving everyday objects into her work.
In 1940, Slobodkina published the now-famous children's book Caps for Sale. She crafted each illustration using paper collage – a technique that pays homage to her parallel career as a fine artist.
Throughout more than eighty years of productivity, Esphyr Slobodkina created a substantial body of diverse work that sometimes helped drive artistic trends, but very often subverted what was considered avant-garde.
Aside from her abstract paintings, murals, assemblages, and twenty-four children's books, Slobodkina designed and constructed couture clothing and jewelry. She painted flowers and portraits when the mood took her. She even designed buildings. Slobodkina was tough, opinionated, and passionate.
This singular female artist remained dedicated to presenting the world as she saw it, geometrically, dimensionally realized, ever-moving, non-linear.
---