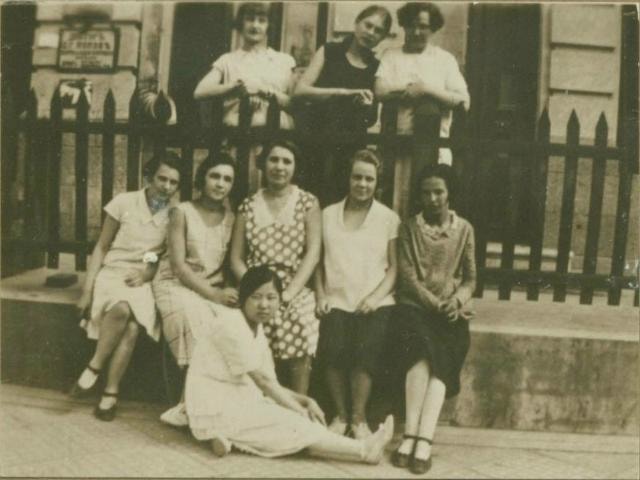 Esphyr Slobodkina considered it her responsibility to become the family archivist.
By 1919, the Russian Civil war was nearing Ufa. The Slobodkina family fled their home, escaping to Vladivostok by rail in secrecy via a military transport boxcar. They were forced to leave behind all household furnishings and most of their attire. They carried trunks containing seasonal clothing, some memorabilia, and a few photographs.
Upon their arrival in Vladivostok, the Russian currency had collapsed. The plan to relocate abroad was abandoned. To avoid total poverty, the family divided up and Slobodkina, her sister, and mother settled in Harbin China for the next 9 years.
Esphyr Slobodkina traveled to the United States in 1928 meeting up with her brother who had emigrated earlier. She and her brother eventually managed to assist in the transport of the rest of the family to New York. Slobodkina and her mother, Itta, lived together for the rest of Itta's life.
When Itta passed Slobodkina organized and preserved the family records including letters, photographs other personal and government papers from their time in Russia. She continued this process until just before her death in 2002. Much of Slobodkina's history in Russia and later in the United States can be found in her 1100-page book Notes for A Biographer.
The photographs included here present Esphyr Slobodkina in different periods of her life, selected from Notes for A Biographer or from the Slobodkina Foundation archives.