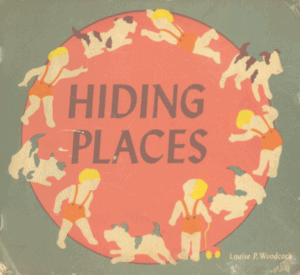 written by Louise P. Woodcock and illustrated by Esphyr Slobodkina.
Originally published in 1943 by W.R. Scott.
SYNOPSIS: This rare Scott picture book tells the story of Peter and his quest to find a surprise left by his mother. Peter checks all the usual hiding places – in the bookcase, under a chair, in a closet…but he cannot find the surprise anywhere. Then Peter's dog Tuffy starts to sniff around, and the hiding place is revealed!