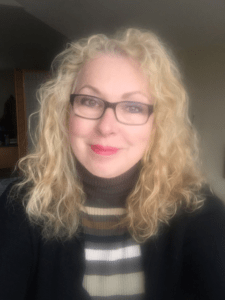 Ann Marie Mulhearn Sayer began her career in the arts as a teenager. At age 14 she was 6'3 ½" tall. Feeling uncomfortable towering over her peers at high school dances, she recalls looking at the band on stage. She realized no one would notice her height if she were up there.
Sayer, who had been singing for family, friends, and school functions since she was five, decided to pursue a career onstage.
Playing guitar and singing her own songs and popular compositions, she performed occasionally at coffee houses or in Washington Square Park in Greenwich Village with a friend. By age 17 she was playing with a small group.
In her first year at Jersey City State college, she pursued a career as an art major, but by the beginning of her sixth semester, now at the University of Connecticut, she left school to continue her blossoming music career full-time.
A powerful and charismatic stage performer, Sayer has spent over 30 years in the music and performance industry. She toured extensively throughout the United States and Canada averaging between 260-300 nights per year over the first ten years.
Her composition, I am a Good Child, was chosen as song of the year by the United Nations Centre for Human Settlements and she was invited to perform this – as well as other original compositions – in a concert for World Habitat Day in October, 1991. (http://www.broadjam.com/songs/annmariemulhearnsayer/i-am-a-good-child) Exploring all music styles, Ann Marie has composed and performed rock, cabaret, contemporary, music-theater and music-theater for children in numerous venues. She has also done studio work, voiceovers and radio commercials. http://www.broadjam.com/artists/home.php?artistID=19789

Sayer returned to college in her late 30s. In 1998, she graduated suma cum laude from Hartt School of Music, University of Hartford with a BF in Music Theater, specializing in Music Composition. While at Hartt, she received a number of awards for her interactive programs for students.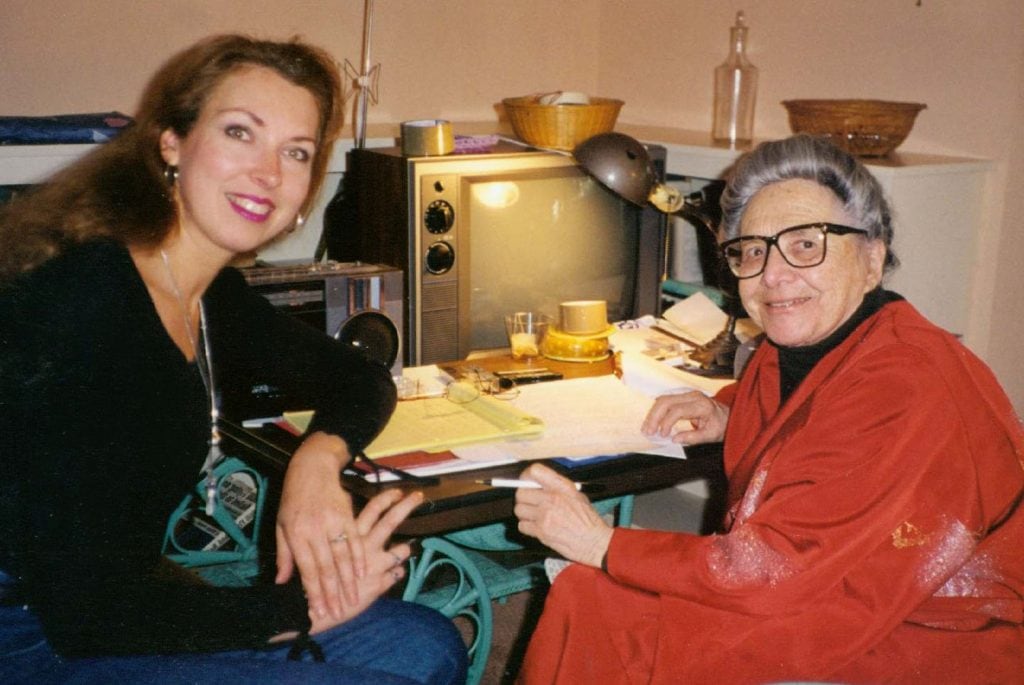 In 1995, while studying at the University of Hartford, Ann Marie Mulhearn Sayer began an association with artist, author, illustrator Esphyr Slobodkina.
Originally hired to produce musical versions of Slobodkina's children's books, Sayer ultimately served as Slobodkina's personal assistant from January 1996 to July 2002. Although separated in age by over forty years, the women soon became fast friends. Sayer and Slobodkina found they shared a synchronicity in thinking: an out-of- the box approach to creative endeavors and problem solving.
In 1998 Slobodkina asked Sayer if she would relocate from West Hartford, Connecticut, to Long Island and reside in an apartment above Slobodkina's main residence to facilitate their business venture. Sayer was finishing studies at the time and agreed to the arrangement. The two women worked continuously in those years, and twelve-hour days were nothing out of the ordinary. They attended many art exhibitions, where Slobodkina's work was on view, and theatrical programs, where Sayer performed the musical narrative production of Caps for Sale.
Sayer scored musical versions for five of Slobodkina's children's books during Slobodkina's lifetime.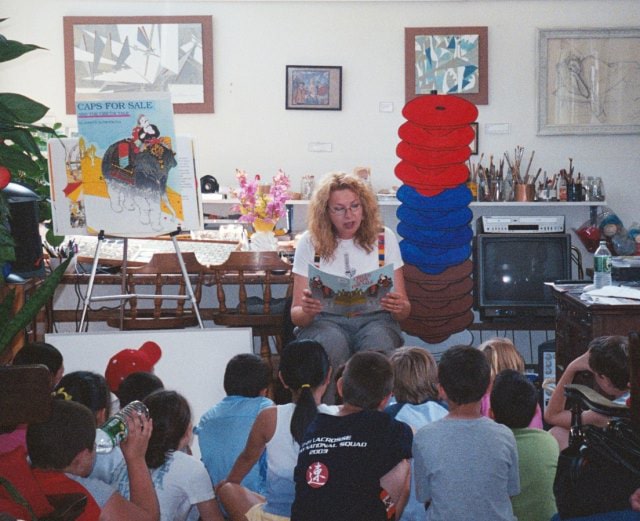 Slobodkina painstakingly evaluated every motive and lyric, suggesting changes or elaborating on a character's intended temperament, giving Sayer a grasp of every personality in the stories.
Sayer and Slobodkina spent hours talking about children's books. In agreement that society bears a critical responsibility to instill morality and ethics in its young people during their formative years, both considered children's books a perfect conveyance for the task.
It was Slobodkina's wish that after her death, Sayer continue her work and keep Slobodkina's art, books, and illustrations in the public eye for future generations to enjoy. In the year 2000, Esphyr Slobodkina formed the Slobodkina Foundation. Ann Marie Mulhearn Sayer serves as president of the Slobodkina Foundation and has been administrating, cataloging, and exhibiting Slobodkina's fine art, children's books, textiles, and publications for over eighteen years.
In 2010, Sayer concluded a three-year project producing an exhibition of the largest collection of Esphyr Slobodkina's art which travelled to museums in the United States. She then turned her eye to Slobodkina's children's books.
Over the next three years Sayer dedicated herself to the creation of a sequel to Caps for Sale. Sayer, who had been performing the book since 2000, was continually asked by audiences across the country, "What happened next?" Sayer realized she had imagined what would follow. More Caps for Sale, the first monkey sequel to Caps for Sale published through Harper Collins in 2015, is based on story ideas from Slobodkina's and Sayer's imagination, with prior permission from Slobodkina.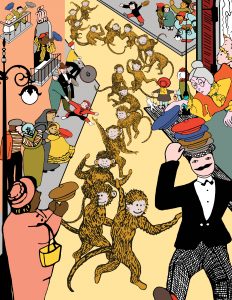 When Sayer finished the text for the sequel, she made a list of objects she would need for each page's illustration. Intimate knowledge of the subject matter in Slobodkina's paintings and illustrations supplied Sayer with a mental archive of source material from which to choose. She then scanned, extracted, and manipulated images to create the desired scenes. Every tree, chair, lamp, building, cap, and, of course, monkey was produced using Slobodkina's original art.
Reflecting upon hours of conversations with Slobodkina on perspective and her choices in stylization, Sayer employed great care to develop each layout as the artist herself might have done.
In 2012, Sayer was contacted by Michael Bobbitt, Director of the esteemed Adventure Theatre for children. Mr. Bobbitt was interested in producing Slobodkina's classic book Caps for Sale as a musical. After many interviews, frustrating contractual stops and starts with perspective playwrights, and long discussions about Slobodkina's wishes regarding her works, Sayer and Bobbitt decided to undertake the project themselves.
With music by William Yannesh Caps for Sale the Musical opened to audiences in the D.C. area and travelled the United States in 2015/2016. The show premiered at the New Victory Theater in winter 2016 with rave reviews. During its six month run, Caps for Sale the Musical was performed for more than 50,000 people.
In fall of 2016 Sayer with the support of the Slobodkina Foundation board launched a new exhibition entitled Caps for Sale & Other Great Tales: The Art & History of a Storybook and Its Maker. The travelling exhibition features over fifty of Slobodkina's Fine Art works including paintings, collage, textiles, dolls and children's books.
This exhibition won both a regional and state award for "Best Program for Children" in 2016 and is currently available through 2019 to museums and certain venues. Programs in the exhibition include a musical presentation of all three Caps for Sale books performed by Sayer.
In spring of 2017 the third installment in the Caps for Sale series Caps For Sale & The Mindful Monkeys, was released by Harper Collins.
Ann Marie Mulhearn Sayer continues her work at the Slobodkina Foundation. She wears many caps and has big plans for the future of Caps for Sale and Esphyr Slobodkina's large body of work.