Esphyr Slobodkina: Groundbreaking Painting, Collage, and Sculpture
December 27, 2019 – February 15, 2020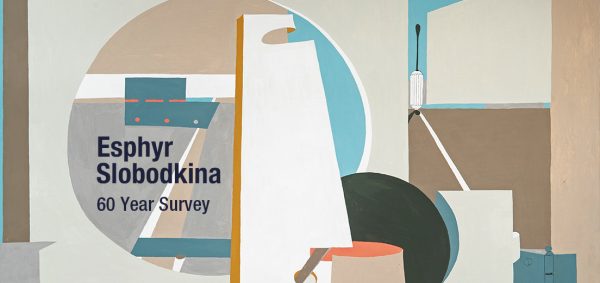 Celebrated as a fearless and dedicated artist over the course of her 70-year career, Esphyr Slobodkina was a pioneer of early American abstraction, an often-controversial art movement that brought ideas from European modernism into American painting during the 1930s and '40s. Displaced by the Russian Revolution, Slobodkina immigrated to the United States and immersed herself in the New York art world, co-founding the legendary American Abstract Artists (AAA).
More Information on the LewAllen Gallery Website
Click Here to View Digital Catalog of Exhibition
About LewAllen Galleries
LewAllen is frequently cited by major collectors and curators as one of the finest galleries in the nation. Gallery exhibitions are often the subject of reviews and profile coverage in leading art magazines such as ARTnews, Art in America, and Artforum as well as in local and regional publications. LewAllen enjoys a significant following among corporations, public art spaces, museums, and prominent private collectors in whose collections the works of its represented artists appear.
​LewAllen Galleries
1613 Paseo de Peralta
Santa Fe, NM 87501
505.988.3250
info@lewallengalleries.com
​Monday – Friday 10 AM – 6 PM
Saturday 10 AM – 5 PM
Sunday By Appointment Only